Modesty is a hot topic in the Christian realm, and so it should be. The world around us flashes more skin than a porn movie, and us Christian adults and our impressionable children are innundated with it. It's up to us to show our children, by Bible and by modeling, what modesty is. Granted, each person's view on modest dress is different, and should be led by the Holy Spirit instead of the fashion police, but in the end, we're to dress to glorify Him.
That all said, finding modest clothing can be rather daunting if you have a small budget. Our budget is around $2000.00 for a family of 5, for rent/utilities/insurance/medicines for hubby (copays are outrageous even with Medicare if you fall in a doughnut hole--hubby is disabled btw), food, pet care, family basic needs, etc. Clothing purchases fall to the bottom part of the list. It has to. I've found ways to be thrifty and still clothe our family in ways I believe (and hubby agrees with) that is modest and appropriate for how we are trying to teach the kids. It just took a little creativity.
The boys and hubby are fairly easy to buy for. The boys are 10 and 10 1/2 (stepbrothers). We've taught them that they don't have to have the highest name brands and all the newest things. They are pretty pleased to get anything that fits them, although Lightning McQueen and Mater and cartoon characters do excite them--they are boys! When possible, we try clearance racks at Walmart, Bass Pro (yes, we are Bass Pro loving folks), Cabela's, or anywhere we are that has clothing. BP and Cabela's has the higher quality clothing for boys that can withstand some heavy duty use, and when they are on clearance, they're a steal. I've heard Macy's, JC Penny's, and others have good sales, but never stepped foot in Macy's (we don't have one here, but can go to Joplin, MO to the nearest one), and Penny's for us is out of the way most of the time, tucked away in a small "mall" at the edge of town.
For another option, I've tried local thrift shops for the boys. We have one here in town that's called Four Paws, and the money earned there goes to support the local animal shelters in the county. I've donated outgrown clothing and items, and turned around and purchased decent clothing when they've had $1 per bag sales. I purchased all the boys' winter clothing this way late last summer. I spent maybe $10 for a season of clothing for 2 children, plus vintage linens for me, and they stayed plenty warm and had no problem with finding clothes in their closet. These were heavy name brand clothing, well made, very little wear, and easily fixable if needed. Mr. Kevin wears sweats most of the time, due to not being able to really work a zipper/button easily when he needs to urgently handle that (something he works on in OT), and I've been able to affordably find plenty there as well. Mr. Michael wears jeans most of the time, and I found plenty that were in his size. Michael, tho 6 months older, gets Kevin's hand-me-downs, as Kevin is larger built and is about a size or two ahead of Michael.
As the summer heat hits us (beginning in late February/early March this year), the boys are allowed to wear shorts. Nothing very short, must hit near the knees or lower. They play soccer, both in the YMCA leagues and at home for grins, they have PE at school, recess as well, and when we can they go to the park to play. I see no problem with shorts. Their shirts are mainly solid colors, with occasional cartoon characters, approved by us. No shirts that show a diabolical look--those are occasionally given to us by Kevin's biological dad as a hand me down from a cousin, but they find homes elsewhere.
Hubby is easy also to buy for. He finds clothes through Cabela's and Bass Pro clearances online, and takes advantage of their free shipping and other sales when we have funds to purchase. He keeps his clothing for years, and I fix them. His dress pants he wears to church and other occasions where they are required (such as when his RN license is in use), his dress shirts the same. He wears shorts in the summer and around the house, along with T's. He keeps his palette pretty plain and simple. He is a plus size, and it's harder to find his clothing in thrift shops. When I can, I buy them there, but alas, it's not as often.
Miss Jess in handmade culottes with eyelet and a purchased top
Miss Jess is the easiest for finding modest clothing at a good price. She's 8, and her dad tells her she is a princess and should dress like one. Of course she eats it up! I have found thrift shops are iffy for her. She wears factory size 12-14, or even a ladies' XS/SM, so I look for ladies' skirts that are a little short and alter them for her. A ladies' mini or knee length skirt is the perfect length on her (much longer than the original intent of the designer). With minor alterations at the waist, she has a new skirt. For tops, we try to stay away from the clingy stretchy style that's so popular. If it's a T shirt, I buy 2 to 4 sizes larger than her actual measurements in order for it not to be clingy. I seldom pay full price for a top--there's plenty of clearance year round!
I also sew for Miss Jess. I've purchased patterns through Candle on the Hill, Fairy Tale Frocks and Lollipops, Olabelhe, Marie Madeline, and other indie designers, along with the Simplicity/McCalls/Butterick patterns. My go to patterns are mainly from independent ones, with blouses that can be dressed up or down, calf to ankle length skirts, cloches, culottes, etc. I've designed my own tiered skirts for her, made jumpers from the Olabelhe Jillian's Jumper pattern, designed a sleeveless dress from the Scientific Seamstress, and tried out other ones on her as well. I will admit as grows in size finding patterns to fit her AND look modest has become more of a chore.
I can hear you--"fabric is expensive!" Well, yes, and no. Sure, if you pay retail for big name designer fabric, you'll easily pay $8 to $15 per yard. Or, you can find outlets, from Jo-Ann's (they have wonderful sales and coupons), Michael's (with coupons), Terri at
Fairy Tale Frocks and Lollipops
has been running specials, and then there's many Walmart stores as well. For a more vintage feel, hit the thrift shops and flea markets for adorable fabrics you won't find anywhere else!
So, the thrifty means for Miss Jess is thrift shops, clearance racks, and mostly sewing by me. She's fine with that--she loves handmade clothing!
As for me, I'm the hardest to find thrifty clothing for. I'm the most expensive. Thrift stores hold mainly vintage fabrics for me, by means of linens. I'm a plus sized girl, and finding ready to wear items that are modest (new or thrift shop)--may as well search for a needle in 5 haystacks at night without a flashlight. Oh, I've found a skirt here and there, one I've worn until it's threadbare. I made a pattern off of it so I can make more. :) Tops are not so easy to find, as I do not like stretch knits. I have a few, but they are not at the top of my list.
My option for affordable clothing is to sew them. I have a few trusty patterns I rely on, such as a blouse pattern by
Coni Crawford
, a dress pattern from
Candle on the Hill
, and my own skirt designs. I've been able to make a dress for under $10, skirts for $1 to $2, and my aprons are made usually of scraps or vintage linens.
I know there's plenty of other affordable options for modest clothing. The ones I've shared have worked for us on our limited budget. Rather than putting out the money, I tend to invest time. I have more time than money.
So, this is the Abella's way of being thrifty and modest. :)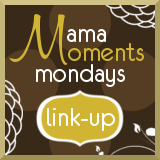 What Joy Is Mine